Fire Department
Thank You for Visiting the Official Website of the Princeton Fire Territory
What you will find here is a vivid description of our department and its activities.

The members of our department respond to all types of emergencies. Our firefighters are eager to provide professional, courteous and effective service.
Each 911 call is handled with three priorities:

Life Safety




Property Conservation




Incident Stabilization
Many emergency situations require immediate action. Our department also will assist you in preparation for your immediate actions in the event of tragedy. Our goal is to provide useful information to you. That information will help you feel secure knowing what your immediate actions are in every type of emergency.

The goal of Mayor Wright and our department is to provide a safe community for families and businesses to grow and flourish.

Whether you are a citizen or visitor, you can count on the Princeton Fire Territory to fulfill your needs for emergency response.

Please feel free to contact my office with comments or suggestions. The phone number is 812-385-4672
Fire Chief, Mike Pflug
---
Mission Statement:
We are a professional organization striving to protect our community minimizing loss of life and property resulting from fires, medical emergencies, and other hazards.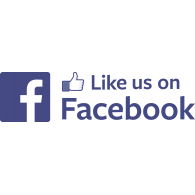 Recent
News
Services


Events